Spray-Cooled 90 Second Change Out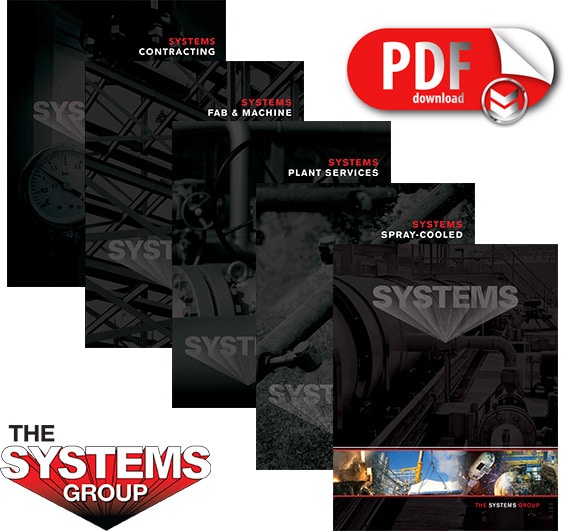 The Systems Group is diverse group of companies that interact with each other to give suite of services to heavy industry. We are a family owned company with 45 years of taking care of the customer.
Systems Contracting builds new processing facilities. We can be the general contractor on a project or a sub contractor self performing process pipping, millwright services, steel erection, and concrete.
Systems Plant Services keeps your plant running. We can provide craft labor to maintain and repair your process facility in a variety of industry such as steel mills, nonferrous, chemical plants, oil & gas, pulp & paper, and so many more.
Systems Spray-Cooled provides ferrous and non-ferrous melt shops with safe cooling equipment around the world.
Systems Fab & Machine will build just about anything you can dream up. These are our fabricating and machine shops that custom build things out of steel for our industrial & commercial customers.
Ready For More? Get the Spray-Cooled Brochure!
To request more info on how Spray-Cooled can help your shop, simply fill out this form.