What Others Think of TSG
At The Systems Group, our number one goal is Customer Satisfaction.  Throughout all of our divisions, this is the cornerstone we operate upon.  We do this through the strength of our employees and our drive to ensure safety is a top priority.  We also believe in transparency: watch the videos on this page along with some testimonials to see how TSG can improve your business operations.
"Ten thousand heats and not a lot of maintenance on Spray Cooled equipment. Twenty three years experience with equipment prior to Spray Cooled … and with Spray Cooled I will never go back."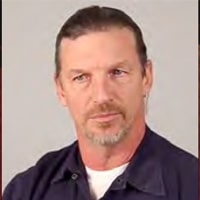 Stan Smith, Meltshop Maintenance Manager
"The project could never have reached 1.6 million safe work hours without a LTA if not for the dedication and safe work habits of your Team Members. It has been a pleasure dealing with the Systems Team Members and I look forward to working with Systems in the future."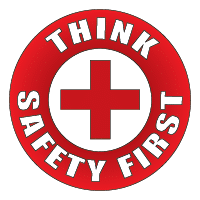 Dave Clark, Safety Manager
TSG Missions Brochure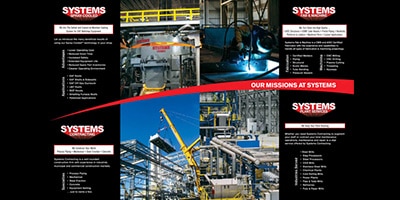 Our Missions at TSG
An overview of our promise to our customers and our division missions, where Safety is JOB ONE.
Our Employees Make the Difference